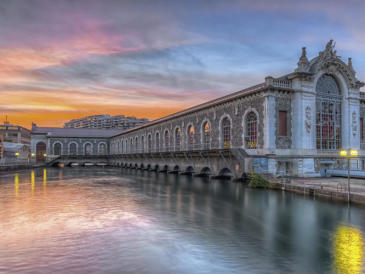 Geneva
Geneva is the second most populous city in Switzerland and is the most populous city of Romandy, the French-speaking part of Switzerland. Situated where the Rhône exits Lake Geneva, it is the capital of the Republic and Canton of Geneva. Geneva is a global city, a financial center, and worldwide center for diplomacy due to the presence of numerous international organizations.
There are 82 buildings or sites in Geneva that are listed as Swiss heritage site of national significance, and the entire old city of Geneva is part of the Inventory of Swiss Heritage Sites. Today, the city of Geneva is a cultural center second to none featuring world class entertainment, top rated restaurants and unlimited opportunities for recreation.
Geneva's most famous monument, Jet d'Eau, is the world's tallest water fountain and provides a constant landmark for exploring the city. Geneva's ancient Old Town offers a living glimpse of the past while Geneva's more than thirty museums and art galleries capture the rich and vibrant history of the city including the International Red Cross and Red Crescent Museum and the Museum of Modern and Contemporary Art (MAMCO). For a change of pace take a cruise on the lake or relax in one of Geneva's main waterfront parks.
As well, be sure to check out Geneva's famed Market Street to buy a Swiss watch or just window shop. Whatever your interest, Geneva has a wide range of hotel options to accommodate your stay offering renowned service and easy access to the city's major sites.
3 nights /air ticket /BB, euro/pers, from:
dbl
sngl

€

367

€

545

€

379

€

479

€

420

€

580

€

439

€

608
Period of Valability 25.07.2017 - 31.01.2018
The price is in EURO and it includes: accommodation with breakfast, air ticket from / to Chisinau.
The price does not include: transfer, medical insurance.
The fare is minimum and it depend on the seasonality, the possible growth of the operational costs, and local events such as: fairs, holidays, symposiums, conferences etc. The minimum number of nights for accommodation may be extended until 7 nights, the rates being modified accordingly.
Air Moldova Corporate Contacts:
Address: Bvd. Negruzzi 10 MD-2001, Chisinau, Moldova
Tel.: + 373 22 811 636
Fax: + 373 22 274 259
E-mail: corporate@airmoldova.md