Air Moldova company continues to expand its route network and starting from June 14, 2016 Air Moldova launches a new direct flight from Chisinau to Florence. Together with the launch of the new flight, Florence will become the seventh destination served by Air Moldova in Italy after Rome, Milan, Bologna, Verona, Venice and Turin.
The minimum one-way ticket price is 69 euro, with all taxes included.
Chisinau - Florence flight will be operated twice a week, on Tuesdays and Saturdays on comfortable Embraer-190 in accordance with the following schedule (all times are local):
Tuesday
departure from Chisinau at 13:40; arrival to Florence at 15:00
departure from Florence at 15:50; arrival to Chisinau – 18:50
Saturday
departure from Chisinau at 13:20; arrival to Florence – 14:40
departure from Florence – 15:30; arrival to Chisinau – 18:30
Tickets can be purchased online from the company's website www.airmoldova.md, at Air Moldova own ticket offices and from any authorized agency in Moldova and abroad.
Florence is the capital city of the Italian region Tuscany and of the province of Florence. It is the most populated city in Tuscany with about 367.569 inhabitants. The historic centre of Florence attracts millions of tourists every year and in 1982 it was declared the World Heritage Site by UNESCO. It is considered one of the most beautiful cities in the world, being noted for its culture, Renaissance art, architecture and monuments.
The city also has a major impact in Europe in music, architecture, education, cuisine, fashion, philosophy, science and religion. The historic center contains numerous elegant squares, Renaissance palaces, academies, parks, gardens, churches, museums, art galleries and workshops. According to a survey in 2007 the city has been nominated as the most desirable tourist destination in the world.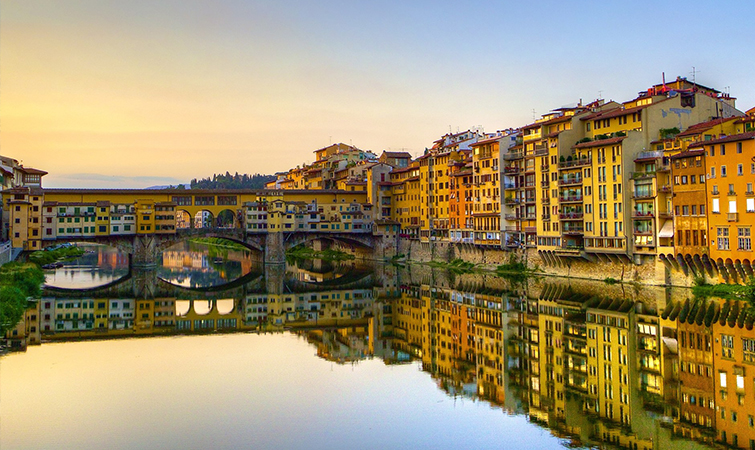 Air Moldova Company operates direct flights to 26 destinations: Athens, Barcelona, Bologna, Dublin, Verona, Vienna, Larnaca, Lisbon, London, Milan, Moscow, Paris, Rome, Saint-Petersburg, Surgut, Istanbul, Frankfurt, Venice, Turin and following seasonal destinations – Antalya, Bodrum, Heraklion, Tivat, Corfu and Rhodes.