Meal on board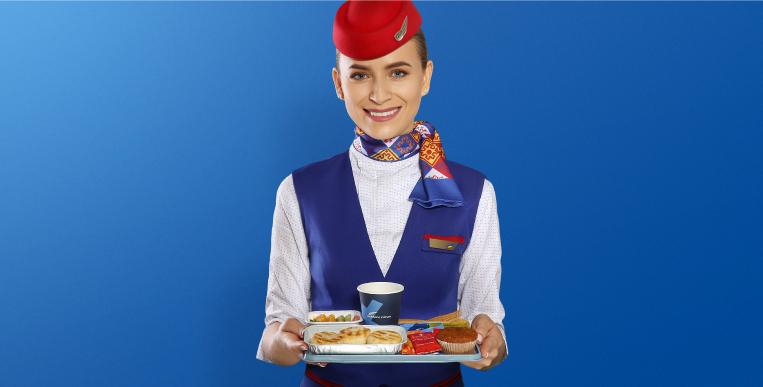 New tastes at the altitude.
We are excited to announce a new service for Air Moldova passengers. We call it "New tastes at the altitude", when in fact it is a diversity of recipes, combinations and flavors in menus that become available for pre-order up to 24 hours before the chosen flight.
Breakfast, lunch or dinner, in variations, including vegan, are available for selection and payment upon your flight ticket purchase or after purchasing it in the My Booking section by selecting Change Booking. The service can be added to the existing reservation no later than 24 hours before take-off time.
The journey becomes even more relaxing when your taste buds are spoilt with healthy and tasty food whilst your diet and lifestyle are observed.
"On-board menu" service is non-refundable. If payment has not been made online, the service shall be paid at the airport. Due to production reasons, the "On-Board Menu" service cannot be canceled after it was booked.
The menus, created by skilled chefs, passed our crew's taste test and won over the gourmets.
We wish you many tasty flights!