On June 05, 2018 "Air Moldova" airline relaunches charter flight between Chisinau and Heraklion (Crete).
The flights to Heraklion will be operated twice a week on Tuesdays and Saturdays according to the following schedule (all times are local):
Tuesday
departure from Chisinau at 07:20; arrival to Heraklion at 09:40
departure from Heraklion at 10:40; arrival to Chisinau at 12.50
Saturday
departure from Chisinau at 06:40; arrival to Heraklion at 09:00
departure from Heraklion at 09:50; arrival to Chisinau at 12:00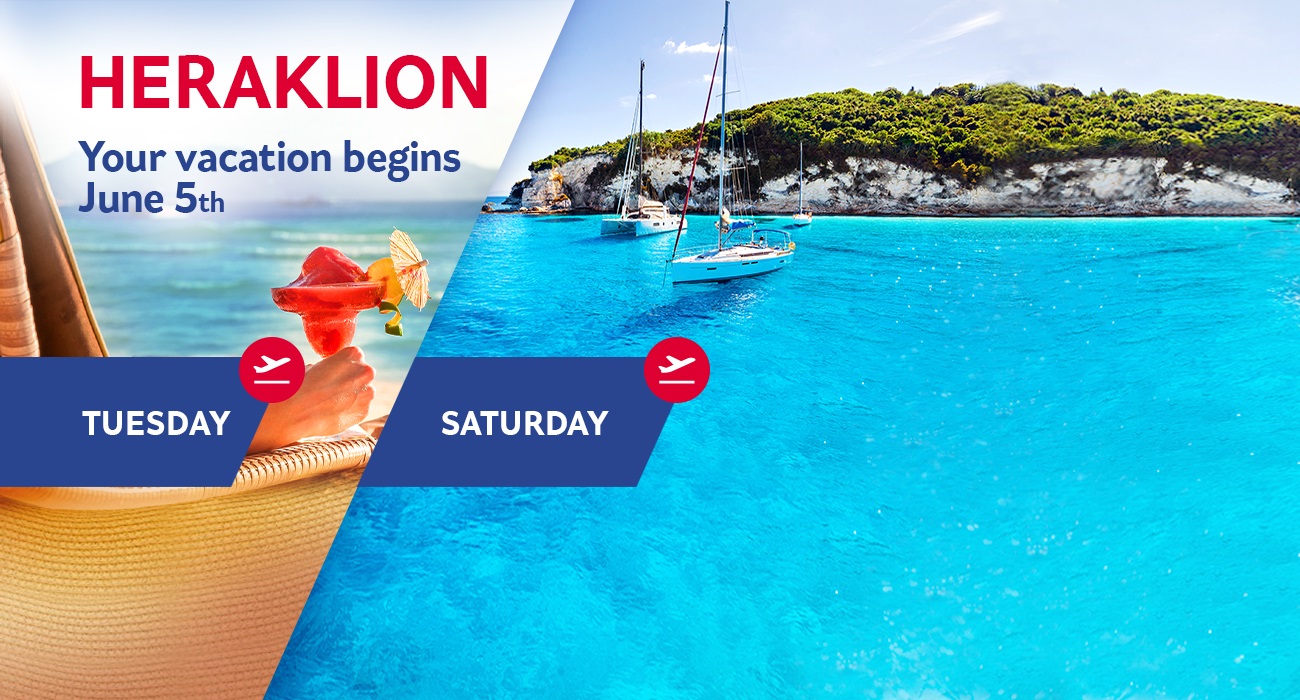 Crete is the largest Greek island, with beautiful sand beaches and picturesque landscapes. An important tourist point is Knossos Palace located 25 minutes away from the city center.
Heraklion International Airport, or Nikos Kazantzakis Airport, is located at a distance of 5 km east from the city. It is the second busiest airport in Greece, mostly due to the fact that Crete is a major destination for tourists during summer.