Too much time before the flight and you don't want to waste it staying at the airport with the luggage?
Don't miss the opportunity to use the new Air Moldova Service – non-stop check-in at Chisinau International Airport!
Air Moldova announces the launch of a new service available effective 01st of June 2017. Thus, all passengers may check-in non-stop for any flight operated by Air Moldova provided that the flight departure is scheduled for the nearest 24-hours' time.
Passengers can benefit from this service non-stop any time at the check-in desk 18. Air Moldova passengers can drop off their luggage and collect their boarding passes long before the check-in starts and spend their free time either at the airport benefiting of its facilities (lounge room, duty free, children's playground, café etc.) or in Chisinau city in case there is enough time before the flight.
Thank you for choosing the national carrier and welcome aboard of Air Moldova's flights!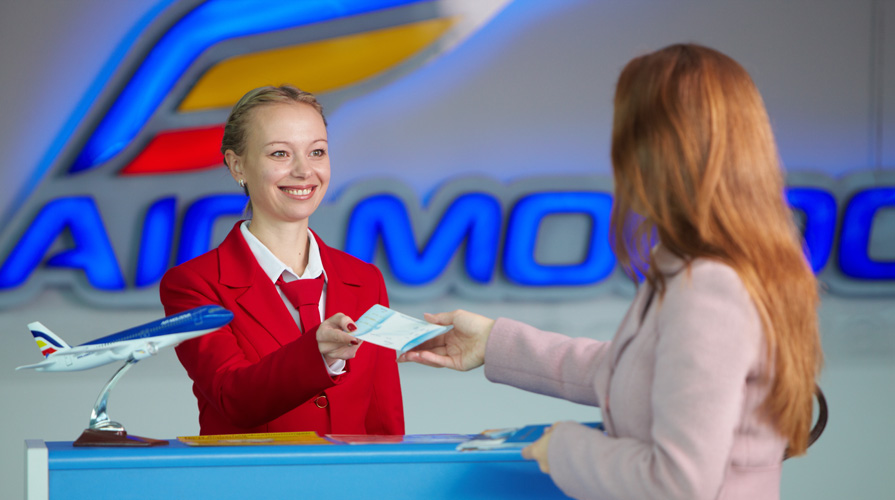 Currently, the Air Moldova company operates regular direct flights on the following destinations: Athens, Barcelona, Bologna, Bucharest, Brussels, Dublin, Florence, Verona, Vienna, Larnaca, Lisbon, London, Milan, Moscow, Madrid, Paris, Rome, Saint-Petersburg, Istanbul, Frankfurt, Venice, Turin.
Air company provides to its passengers Business and Economy class of service.