Air Moldova in cooperation with Austrian Federal Railways (ÖBB) offers new product – Air & Rail Austria. The new service offers all passengers travelling by air between Chisinau and Vienna International airport to travel further on by train to any of the following train station in Austria:
Linz, Salzburg, Innsbruck, Bregenz, Graz, Klagenfurt and St. Polten.
Ticket Reservation:
The "Air & Rail" tickets can be purchased online on www.airmoldova.md, from own ticket offices or from any authorized ticketing agency. In order to benefit from a free train trip, the ticket and reservation should mandatory include the railway segment. Railway transport service is included in the air ticket price.
Train Ticket Validity:
The train ticket is valid 48 hours for a single trip. For direction Chisinau-Vienna, the train ticket is valid on arrival day and the next day. For direction Vienna-Chisinau, the train ticket is valid on departure day from Vienna and the day before.

How to Activate the Train Ticket:
In order to activate the train ticket, passenger needs to make check-in and to print his rail paper ticket.. Check-in can be done either by online check-in or manual check-in as described below:
1. Online (web-Check-In): accessing the link http://www.accesrail.com/checkin. Upon web check-in, the ticket must be printed. Seat-reservation is not included. Optionally, the passenger can book his seat at ÖBB's website: www.oebb.at/en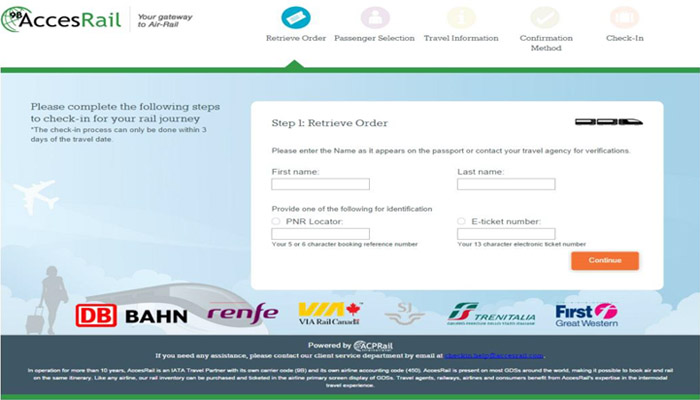 2. ÖBB-Reisezentrum (ticket office): manual Check-in (service-fee EUR 3,50 per passenger), includes seat-reservation. ÖBB ticket-counters are situated at all Railjet train stations including Viena airport.
Please note that online-booked seat-reservation doesn't replace the check-in procedure. Boarding is not permitted without check-in.
Check-in is possible within 72 hours prior to the departure of the booked connection.
It is strongly recommended to check-in online due to limited working hours of the ÖBB ticket-counters.
To verify daily updated office hours, please visit this link.
Sample of printed train ticket: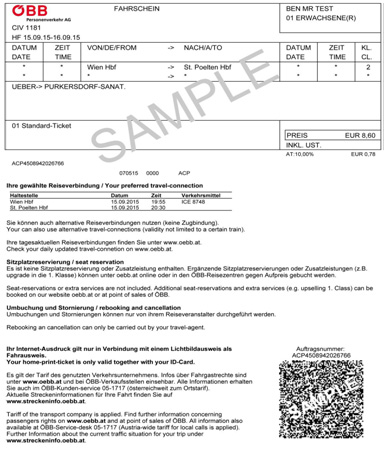 Transportation of baggage and pets
Luggage: During the rail travel, all luggage is carried by and with the passenger. For luggage transport during the rail journey, luggage racks and compartments are available.
Pets: small pets (dogs and cats) up to 8kg are accepted for transportation without additional charges.
Special Baggage: Ski equipment, sport equipment, dismounted bicycles are accepted for rail transportation free of charge. Advance confirmation for special baggage transportation is not needed. For air transportation, standard Air Moldova rules apply.

Check-in for the flight (for passenger and luggage), as well as security and customs check are carried out exclusively at the airport.
Travel documents
The passenger is requested to hold the following documents throughout the trip:
electronic ticket's itinerary
printed train ticket (obtained upon check-in)
valid ID document
Destinations' map available from Vienna International Airport (VIE):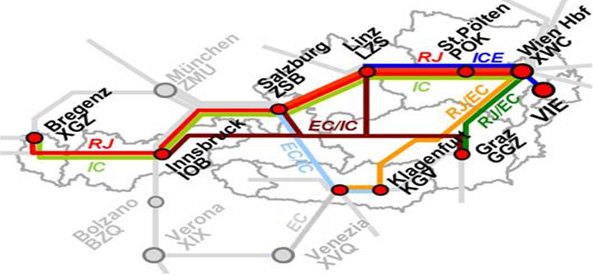 Arriving to Vienna International airport, need to go to arrivals area on level 0, and to easily connect directly to the train following the signs for Bahn ÖBB,CAT on level -1 (minus one).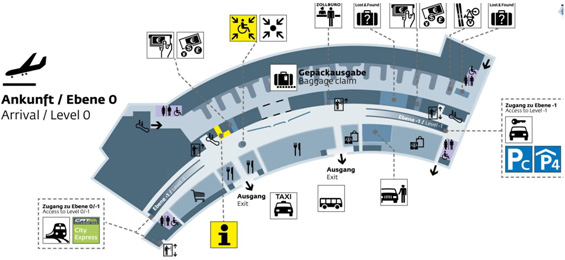 For additional information regarding "Air & Rail Austria" program, please contact Air Moldova's Call Centre at (+373 22) 830-830.