Excess of baggage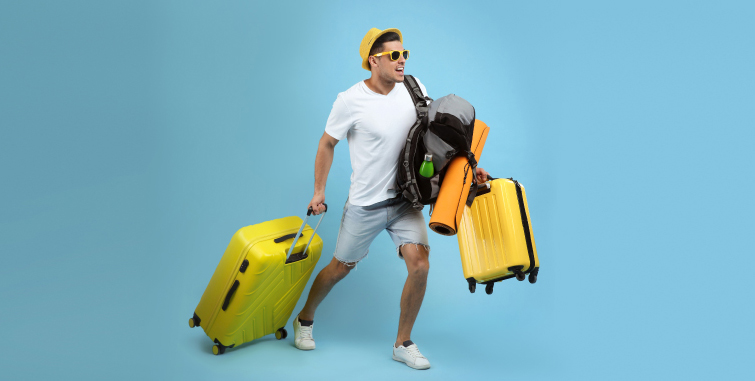 FLIGHTS TO / FROM ISTANBUL

FLIGHTS TO / FROM OTHER DESTINATIONS

Business
Business
MAX weight/ dimensions
Type of baggage
1st - 3rd piece
4е <
MAX weight/ dimensions
Type of baggage
1st - 2nd piece
3th <
32kg / 158cm
Business standard
free of charge
€ 40
32kg / 158cm
Business standard
free of charge
€ 50
32kg / 203cm
Oversized baggage
€ 20
€ 60
32kg / 203cm
Oversized baggage
€ 30
€ 80
FLIGHTS TO / FROM LONDON / DUBLIN
Business
Economy Premium
Economy Regular
Economy Basic
MAX weight/ dimensions
Type of baggage
1st - 2rd piece
3th <
1st piece
2nd <
1st piece
2nd <
1st piece
2nd <
23kg / 158cm
Economy Standard
Free of charge
€ 50
Free of charge
€ 50
Free of charge
€ 50
€ 20
€ 50
32kg / 158cm
Overweighed baggage
€ 30
€ 80
€ 30
€ 80
€ 30
€ 80
€ 50
€ 80
23kg / 203cm
Oversized baggage
€ 30
€ 80
€ 30
€ 80
€ 30
€ 80
€ 50
€ 80
32kg / 203cm
Overweighed and oversized baggage
€ 60
€ 110
€ 60
€ 110
€ 60
€ 110
€ 80
€ 110
FLIGHTS TO / FROM ISTANBUL
Economy Premium
Economy Regular
Economy Basic
MAX weight/ dimensions
Type of baggage
1st - 3rd piece
4th <
1st - 3rd piece (*Transfer fares and promotional fares 1st piece)
4th < (*Transfer fares and promotional fares 2nd piece <)
1st - 3rd piece (*Transfer fares and promotional fares 1st piece)
4th < (*Transfer fares and promotional fares 2nd piece <)
23kg / 158cm
Economy Standard
Free of charge
€ 40
Free of charge
€ 40
Free of charge
€ 40
32kg / 158cm
Overweighed baggage
€ 20
€ 60
€ 20
€ 60
€ 20
€ 60
23kg / 203cm
Oversized baggage
€ 20
€ 60
€ 20
€ 60
€ 20
€ 60
32kg / 203cm
Overweighed and oversized baggage
€ 40
€ 80
€ 40
€ 80
€ 40
€ 80
FLIGHTS TO / FROM MOSCOW / TEL AVIV / THESSALONIKI / LARNACA
Economy Premium
Economy Regular
Economy Basic
MAX weight/ dimensions
Type of baggage
1st - 2nd piece
3rd <
1st piece
2nd piece <
1st piece
2nd piece <
23kg / 158cm
Standard
Free of charge
€ 50
Free of charge
€ 50
€ 20
€ 50
32kg / 158cm
Overweighed baggage
€ 30
€ 80
€ 30
€ 80
€ 50
€ 80
23kg / 203cm
Oversized baggage
€ 30
€ 80
€ 30
€ 80
€ 50
€ 80
32kg / 203cm
Overweighed and oversized baggage
€ 60
€ 110
€ 60
€ 110
€ 80
€ 110
FLIGHTS TO / FROM OTHER DESTINATIONS
Economy Premium
Economy Regular
Economy Basic
MAX weight/ dimensions
Type of baggage
1st - 2nd piece
3rd <
1st piece
2nd piece <
1st piece
2nd piece <
23kg / 158cm
Economy Standard
Free of charge
€ 50
Free of charge
€ 50
€ 10
€ 50
32kg / 158cm
Overweighed baggage
€ 30
€ 80
€ 30
€ 80
€ 40
€ 80
23kg / 203cm
Oversized baggage
€ 30
€ 80
€ 30
€ 80
€ 40
€ 80
32kg / 203cm
Overweighed and oversized baggage
€ 60
€ 110
€ 60
€ 110
€ 70
€ 110
In case the baggage (one piece) weights more than 32kg, than repack it in 2 separate pieces of baggage or send it as cargo.
Excess baggage is not permitted for children up to 2 years of age.
The piece of baggage over 158 cm and over 23kg shall be charged cumulatively (overweighed charges + oversized charges).
Combining the Weight of Pieces: the weight of checked pieces of baggage shall not be combined; each piece is considered as such and charged in accordance with the above table;
For flights that involve other carriers shall apply the MSC baggage rules (Most Significant Carrier) for the free baggage allowance and excess baggage charges.