Excess of baggage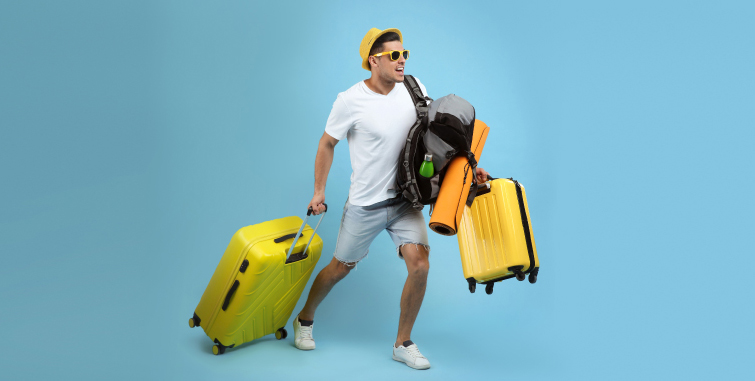 Attention: baggage charges indicated below, are applicable for payments on Air Moldova's own website www.airmoldova.md In case the baggage charges are paid at offices of authorized agencies, an additional agency fee may apply.
IMPORTANT! Extra baggage outside your free allowance mentioned in the ticket will be accepted on a space available basis.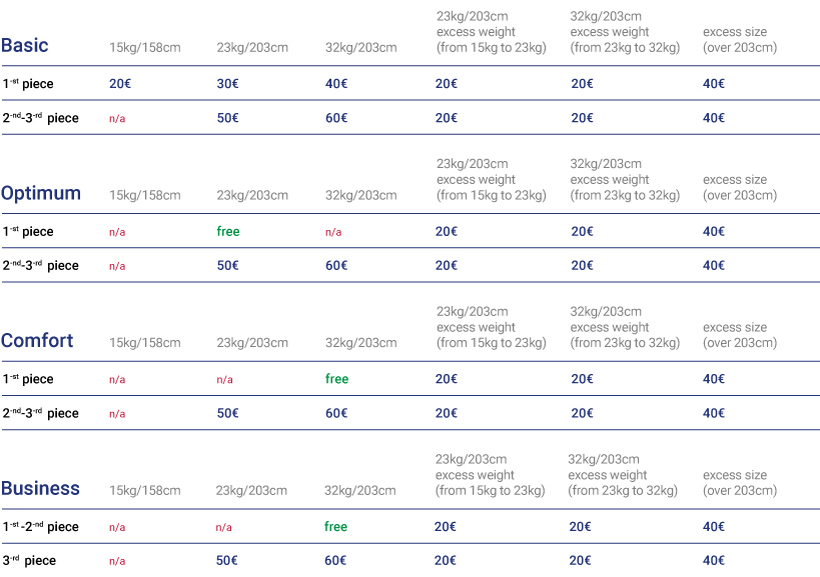 Fares are valid for flights starting 01.04.23 (for tickets purchased after 28.01.2023)
In case the baggage (one piece) weights more than 32kg, than repack it in 2 separate pieces of baggage or send it as cargo.
Excess baggage is not permitted for children up to 2 years of age.
The piece of baggage over 203 cm and over 32kg shall be charged cumulatively (overweighed charges + oversized charges).
Combining the Weight of Pieces: the weight of checked pieces of baggage shall not be combined; each piece is considered as such and charged in accordance with the above table.