At the Airport
In order to complete all necessary procedures before the flight, passengers are requested to be at the airport with 3 hours prior to departure. Passenger's late arrival is not considered to be a reason for flight delay.
Check-in is closed with 60 minutes before departure of the aircraft. As a result of late arrival, the reservation is cancelled and the carrier reserves the right to use the seats at its discretion.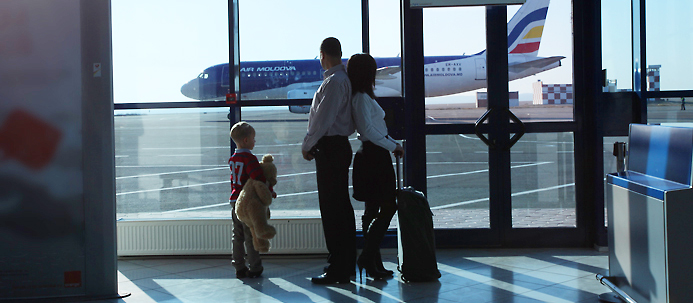 Boarding ends 15 minutes before your flight's departure. Passengers are advised to report at the boarding gates well in time to avoid missing the flight.
In case of code share flights of Air Moldova with other partner air company the registration starts/ends according to the regulation of the air company that operates the flight.
Do not take with you on the board bulk and heavy baggage. It is advisable to take along only those items that are necessary during the flight.
For security reasons the passenger and their baggage are subject to obligatory preflight control.
During customs control the passenger shall observe the necessary requirements of State Customs Authorities and be personally present during preflight inspection of his/her checked and hand baggage.