General recommendations
Before leaving for a trip, make sure you have a valid passport with the visa of the country of destination, the air ticket and other travel documents necessary for entrance in the country of destination.
When purchasing an air ticket do not forget to check the accuracy of spelling of your name and surname in the ticket, date and time of your departure, itinerary, total cost of the air ticket and check the exact names of the airports of departure and arrival. Make sure that your visa's validity corresponds with the dates indicated in your air ticket.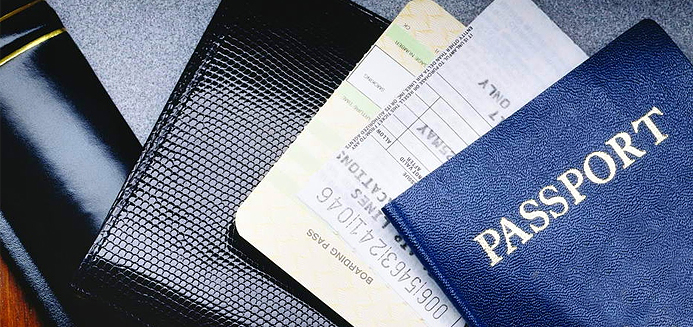 Regulation of the relations between the state authorities and the passenger is solely the responsibility of the passenger himself and the air company shall not be liable.
The air company shall not bear any responsibility for the availability, authenticity and accuracy of the documents necessary for the trip.
The passenger shall strictly observe all the laws, instructions and rules of the state authorities of the countries from which, into which and via territory of which the passenger is being transported (referring to observance of air security requirements; passport, visa, customs, currency, sanitation and quarantine control requirements and other administrative formalities).The official information can only be obtained in the consular service of the destination country.
The air company Air Moldova reserves the right to refuse the passenger in transportation without necessary documents and formalities required in the entrance, transit and exit country (passports, visas, health certificates, etc.).
The air company shall not bear any responsibility to the passenger for losses or expenses which resulted as a result of violation of the laws, orders, rules and instructions of the competent state authorities.
Other advice
Do not forget to consult your family doctor before leaving for a trip. The air pressure in the aircraft cabin is the same as the air pressure at the altitude of 2440 m (6000 feet), therefore if you are worried about your health conditions during a long flight or in case you suffer from diseases of respiratory tract or of cardiovascular system consult your family doctor. Ask your doctor if you need to be vaccinated or to take any kind of medicines during the flight.
Though the majority of medicines are sold without medical prescription, do not hesitate to contact your doctor and choose the proper medicine for yourself.
Avoid overeating before the flight. During long flights, the digestive apparatus functions more slowly than usually and it cannot process a big quantity of meal. That is why it is strongly advisable to eat low calorie meals in small quantities before the flight.
More information about travel documents can be found on these web sites: