Classes of service
There are two classes of service on Air Moldova flights: Business class and Economy class. Regardless of the chosen classes of service, all the passengers on the flights of Air Moldova shall benefit of high level services.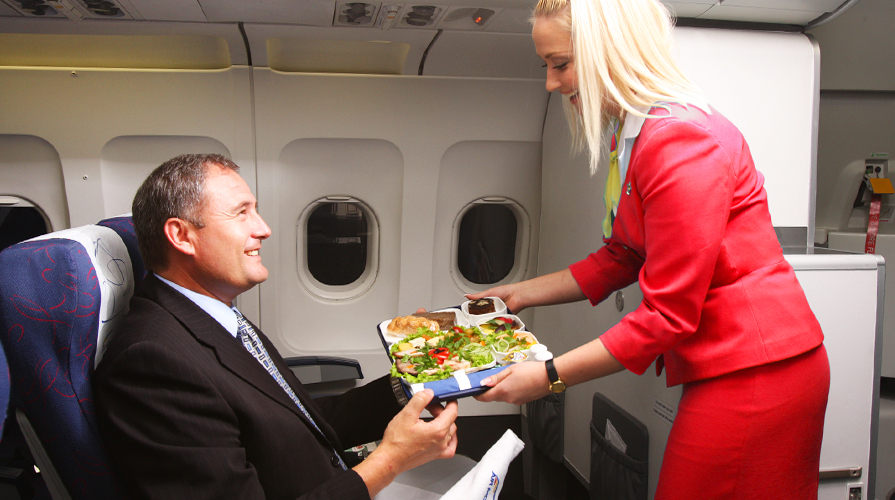 During the flights, the Economy class passengers are offered meal, wines and soft drinks, depending on the time of departure and duration of the flight.
For passengers who buy Business class tickets are reserved seats in a separate sector and the central seats are left empty, offering additional space that may be used when the passenger wants.